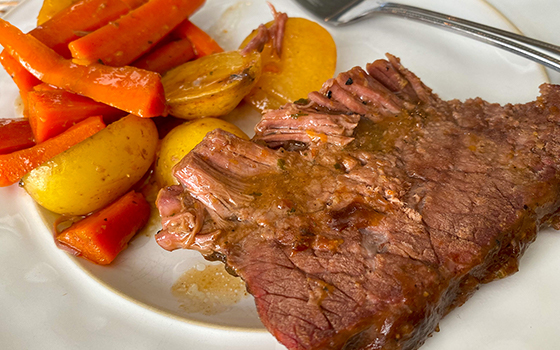 3 lb beef roast (top or bottom round)
1.5 cups of water
1 packet brown gravy mix
1 packet dry ranch mix
1 packet Italian dressing mix
1 lb small white potatoes or new potatoes
1 lb carrots, peeled and cut into strips
Place beef in the slow cooker with 1.5 cups of water. 

Sprinkle the seasoning packets over the beef.

Cook on low for 5 hours and then add potatoes and carrots.

Cook for an additional 3 hours.
Quick Tip
This makes for great leftovers!