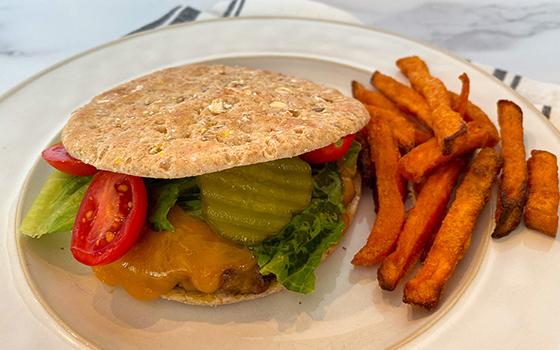 1 lb lean ground beef
4 slices of cheddar cheese
4 sandwich thins (can also use regular wheat buns)
Lettuce
Tomato
Salt and pepper to taste
Roasted carrot sticks – side
Patty out the meat into 4 burgers (~4 oz each). Salt and pepper or season to preference.

Grill burgers on the grill or in a lightly greased skillet. Cook until no longer pink. Add cheese and continue cooking until cheese is melted. 

Place burger on a bun with toppings of choice.
Quick Tip
Feel free to use whole wheat hamburger buns if preferred. You can make these into sliders for small kid hands as well!