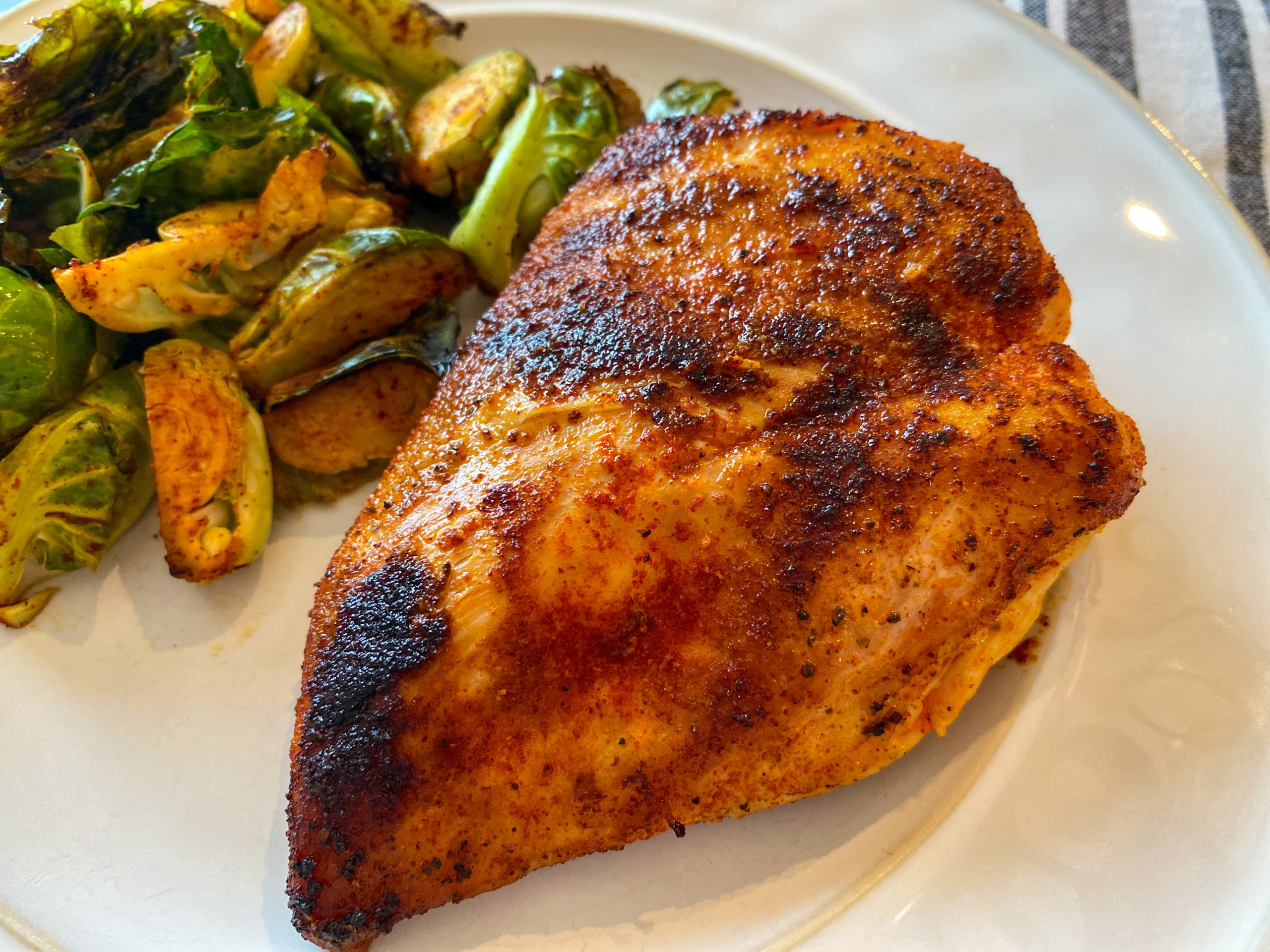 4 boneless, skinless chicken breasts
1 Tbsp avocado oil
1 Tbsp garlic powder
1 Tbsp garlic salt
1 Tbsp paprika
1 Tbsp lemon pepper
1 package Bob Evans refrigerated mashed potatoes – side
1 lb roasted carrots – side
1.Preheat oven to 400 degrees.
2. Place a large skillet on medium high heat. Drizzle with avocado oil and let skillet get hot.
3. Pat chicken breasts dry and add to skillet. Sprinkle seasonings on top and let chicken cook on one side for about 5 minutes or until it gets a nice, crispy crust on outside.
4. Flip chicken immediately and place entire skillet in preheated oven for about 15 minutes in the middle rack.
5. After 15 minutes, remove from oven (carefully!) and let rest for 5 minutes. Serve warm with sides.
Quick Tip
This chicken is so versatile. You can slice it and put it on a salad or in a wrap or make extra for leftovers!