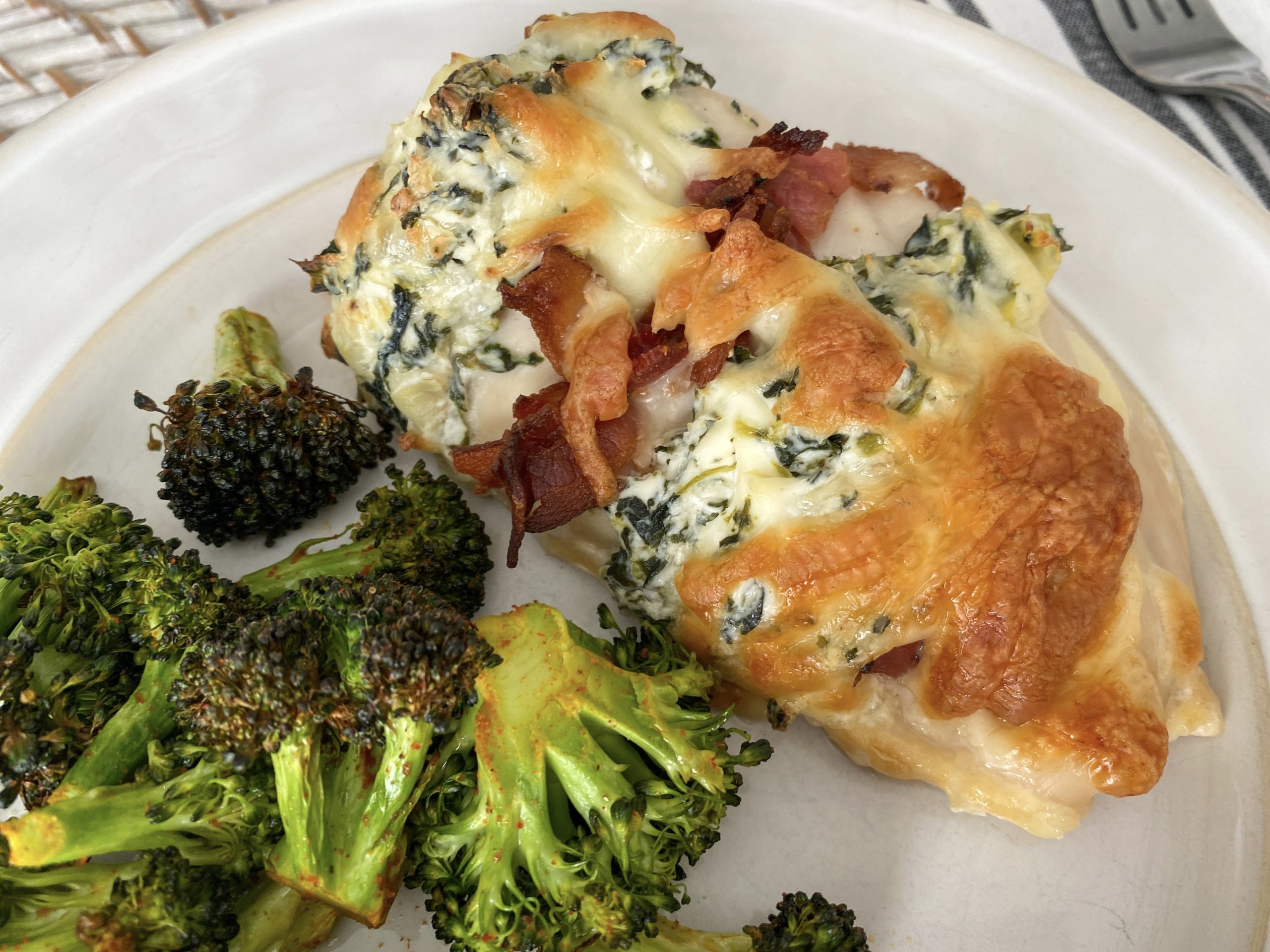 Spinach & Bacon Stuffed Chicken
4 thin boneless, skinless chicken breasts
4 oz cream cheese, softened
1/2 c.
frozen spinach, defrosted, drained, and squeezed
1/3 c.
chopped canned artichoke hearts
1 c.
shredded mozzarella, divided
4
strips bacon, cut into bits
1 lb fresh broccoli – side
Preheat oven to 400°. Line a large baking sheet with foil. Make slits widthwise in chicken, being careful not to cut all the way through chicken. Season with salt and pepper. Place on prepared baking sheet.
In a medium bowl, combine cream cheese, spinach, artichokes, and ½ cup of mozzarella. Season with salt, pepper, and a pinch of red pepper flakes. Fill every other slit with cream cheese mixture and fill remaining slits with a piece of bacon. Sprinkle remaining ½ cup mozzarella on top.
Bake until chicken is cooked through and bacon is crispy, about 30 minutes.
Quick Tip
For lower fat content, you can use a lower fat cream cheese!